Reserve your
game online or
by phone !
Come and challenge our enigma for 60 minutes !

With family or friends
Come and enjoy an intense 60 minutes !
Children from 7 years old (accompanied)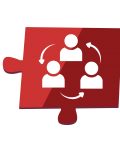 Are you looking for team cohesion?
Come between colleagues
to challenge the rooms !
We welcome works councils
You are passing through Nice, do not hesitate to come and discover our escape game !




Once upon a time, a little girl called Masha. 
Masha loved dreaming. 
Her favourite dream was the one where she was in an enchanted land. 
She was having lots of dreams that often turned into nightmares. 
One Day, she got stuck in one of her Dreams… 
Will you be able to save her ? 
And to get out of that dream too?
Travel in these dreams as much for adults as for children !
To book the same day call us !



Dear Agents, the timeline is in danger and our time is running out.
One of our agents unfortunately broke the rules for time travel,
we wanted to intercept him before he jumped again, but failed…
We spotted his time stamp in the time of Arthur Pendragon.
He changed the course of history, Arthur is no longer king, knights no longer exist
and everything is broken…
It's up to you to travel to this era to repair time!
Agents To be locked we are counting on you, see you soon for this time jump.
To book the same day call us !


Tuesday 11 a.m – 12 p.m
Wednesday 11 a.m – 12 p.m
Thursday 11 a.m – 12 p.m
Friday 11 a.m – 12 p.m
Weekend 11 a.m – 12 p.m


2 players 

 40€/p.
3 players 

 30€/p.
4 players 

 25€/p.
5 players 

 23€/p.
6 players 

 21€/p.
A reduction of 5€ is applied to the smallest of you! (Up to 12 years old, valid on their place)
You don't know where to celebrate a birthday? Do you want this moment to be unforgettable?
Come to To Be Locked and discover our escape game rooms where your brainpower will be put to the test while having fun!
Reservation on site during our opening hours.
Children's birthday (up to 18 years old)
A deposit will be requested for validation of the date.
Adult birthday (from 19 years old)
Do you want to create cohesion between colleagues, have a holiday party or just have fun after a hard day's work?
Come and discover our two rooms where teamwork will be essential to be able to hope to get out on time and where good humor will be present!
Discover our formulas adapted to your needs and desires!
A deposit will be requested for validation of the date.