Come and challenge Nicolaï for 60 minutes!

With family or friends
Come and enjoy an intense 60 minutes!
Children from 7 years old (accompanied)


Are you looking for team cohesion?
Come between colleagues to challenge little Nicolaï!
We welcome works councils
You are passing through Nice, do not hesitate to come and discover our escape game!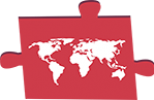 After a phonecall you have been offered a job. You have all arrived in front of the Povanovitch Mansion for your first trial shift as a butler.
You are welcomed with opened arms by Boris and Natalia Povanovitch everything seems perfect. After a brief tour of the house, Boris and Natalia leave for an evening at the opera, You are alone looking after little Nicolai…
But where has he gone of to ?
Quickly found, after a lively afternoon its soon bedtime. But Nicolai wants to play one last game with you: "Grandmother's footsteps".
During the game, The door slams and locks behind you.
In 60 minutes, the parents will come home…
Will you be able to get out on time ? Will you be able to get the job ?



You are students of a prestigious school "Montessori" known as very strict but that opens you doors for a glorious future.
One day, during a test an answer sheet is passed around the class, until a little boy called Nicolai snatched it.
At break time, You all confronted him to give it back to you, he then refused, tension rised, a fight escalated. You all find yourself ending up in detention…
Then the blackmailing begins…
You all have to do a errand for him so he doesnt get you expelled.
In 60 minutes, detention will end…
Will you all be able to keep your spot in this prestigious school ?



After several castings, You have become an actor in the succesful show "A murder in hollywood".
During the set reunion, the producer of the show announced that for one special episode the international star, Scarlett Johansson will be joining the cast !
The day that Scarlett is coming the producer ask you to tidy up his dressing room because the trainee who usually does it had been let go.
But once you are in the dressing room, the door slams loudly behind you… Now you are trapped.
Scarlett will be arriving in 60 minutes time…
Will you keep your role ?


Tuesday 2 p.m – 12 a.m
Wednesday 2 p.m – 12 a.m
Thursday 2 p.m – 12 a.m
Friday 2 p.m – 12 a.m
Weekend 2 p.m – 12 a.m


2 players

40€/p.
3 players

30€/p.
4 players

25€/p.
5 players

22€/p.
6 players

20€/p.
You don't know where to celebrate a birthday? Do you want this moment to be unforgettable?
Come to To Be Locked and discover our escape game rooms where your brainpower will be put to the test while having fun!
Reservation on site during our opening hours.
Children's birthday (up to 18 years old)
A deposit will be requested for validation of the date.
Adult birthday (from 19 years old)
A deposit will be requested for validation of the date.
Do you want to create cohesion between colleagues, have a holiday party or just have fun after a hard day's work?
Come and discover our three rooms where teamwork will be essential to be able to hope to get out on time and where good humor will be present!
A deposit will be requested for validation of the date.