Health Pass:
We inform you that our establishment is subject to the Sanitary Pass! (Presentation of a vaccination certificate, recovery of less than -6 months, negative test of -72h)
Can you thwart Nicolai and Masha's
Machiavellian traps?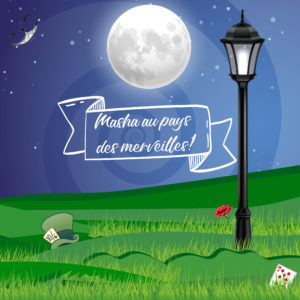 Come and test our new room !
Nicolaï's little sister will giving a hard time !
So ready fore the challenge
Come and challenge Nicolaï for 60 minutes!

With family or friends
Come and enjoy an intense 60 minutes!
Children from 7 years old (accompanied)


Are you looking for team cohesion?
Come between colleagues to challenge little Nicolaï!
We welcome works councils
You are passing through Nice, do not hesitate to come and discover our escape game!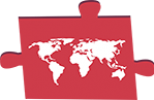 You are students of a prestigious school "Montessori" known as very strict but that opens you doors for a glorious future.
One day, during a test an answer sheet is passed around the class, until a little boy called Nicolai snatched it.
At break time, You all confronted him to give it back to you, he then refused, tension rised, a fight escalated. You all find yourself ending up in detention…
Then the blackmailing begins…
You all have to do a errand for him so he doesnt get you expelled.
In 60 minutes, detention will end…
Will you all be able to keep your spot in this prestigious school ?



Once upon a time, a little girl called Masha. 
Masha loved dreaming. 
Her favourite dream was the one where she was a princess. 
She was having lots of dreams that often turned into nightmares. 
One Day, she got stuck in one of her Dreams… 
Will you be able to save her ? 
And to get out of that dream too?


Tuesday 11 a.m – 12 p.m
Wednesday 11 a.m – 12 p.m
Thursday 11 a.m – 12 p.m
Friday 11 a.m – 12 p.m
Weekend 11 a.m – 12 p.m


2 players

40€/p.
3 players

30€/p.
4 players

25€/p.
5 players

22€/p.
6 players

20€/p.
You don't know where to celebrate a birthday? Do you want this moment to be unforgettable?
Come to To Be Locked and discover our escape game rooms where your brainpower will be put to the test while having fun!
Reservation on site during our opening hours.
Children's birthday (up to 18 years old)
A deposit will be requested for validation of the date.
Adult birthday (from 19 years old)
A deposit will be requested for validation of the date.
Do you want to create cohesion between colleagues, have a holiday party or just have fun after a hard day's work?
Come and discover our two rooms where teamwork will be essential to be able to hope to get out on time and where good humor will be present!
Discover our formulas adapted to your needs and desires!
A deposit will be requested for validation of the date.